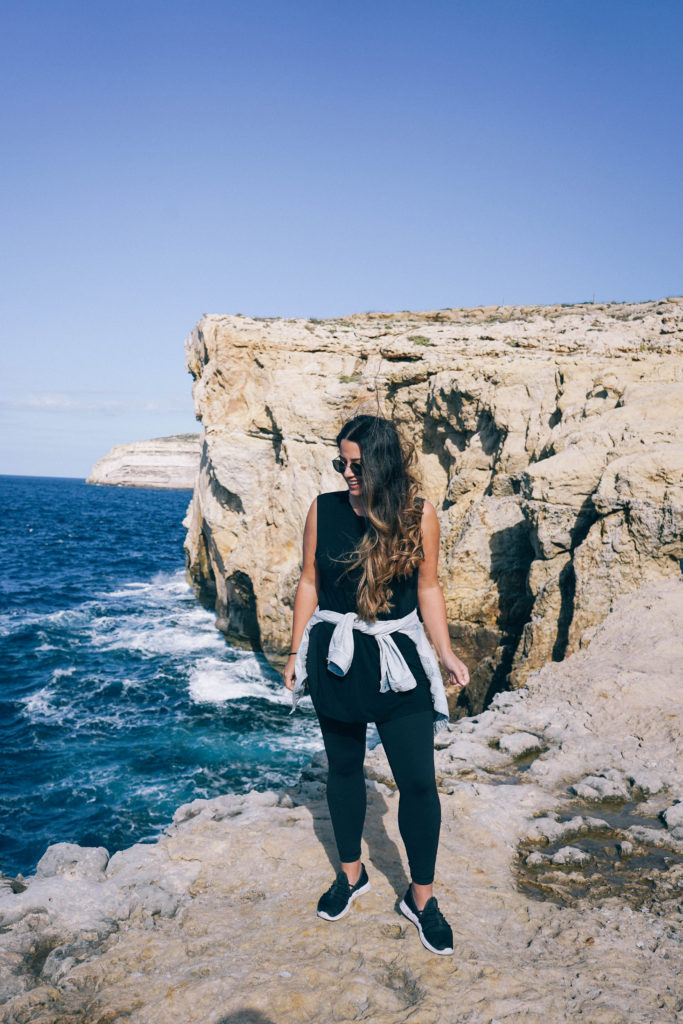 Hello, my name is Alicia and I have a serious case of wanderlust. I'm also not rich, so there's that. Here's how I was able to save money on my recent trip to Europe.
I was looking up personality traits of a female Sagittarius yesterday and the number one thing that is ALWAYS highlighted is the need for a Sag to travel. This absolutely could not be more true for me, especially in the last few years. Yeah, I'm a bit of a late bloomer on the travel front, but now that I've started these bigger adventures, I just can't stop. I want to see the world!
The problem with this, of course, is that I don't have unlimited funds (HA! Not even close), so this requires some creativity at times. When I went to Europe in November 2017, I'd booked my flights impulsively and decided that my goal for the entire trip was to budget as much as possible without compromising comfort. At this stage in my life, I can't do backpacking or sleep in bunk beds and share a washroom. Just not where I'm at, ya know? So there's a balance for sure.
I'd consider my total budget for 2 weeks in Europe to be moderate to lower(?), but I'll have a more detailed breakdown on the blog soon about how money was spent and how you can maybe book a similar amazing Euro trip that won't break the bank!
Here are a few things that I did or kept in mind in order to stay under budget.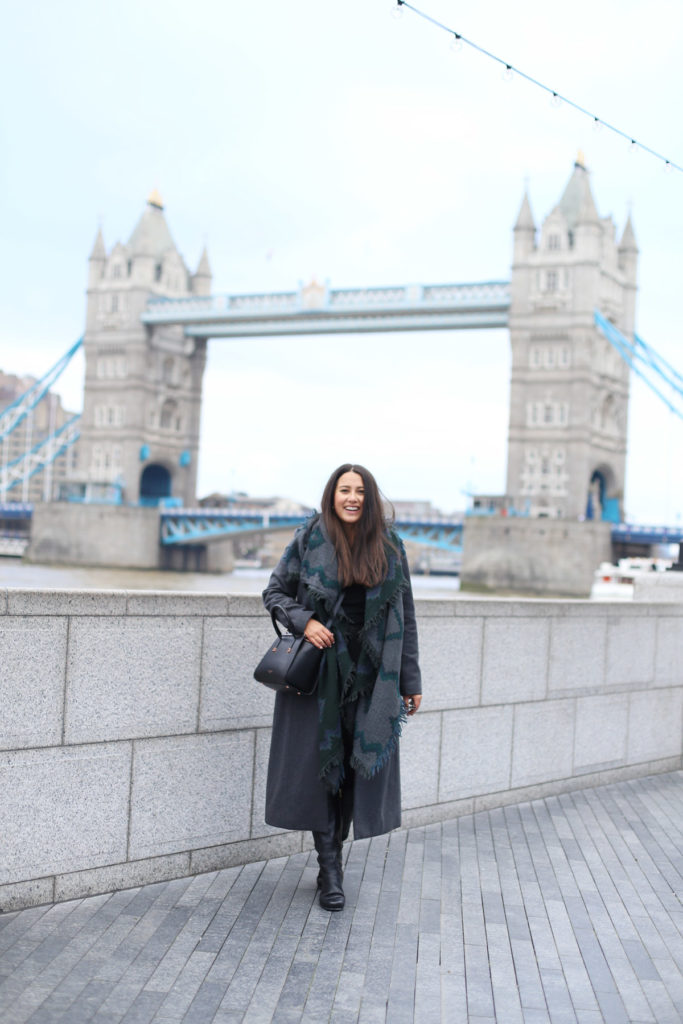 1. Go In The Off Season
If you're open to it, I recommend considering visiting Europe in the shoulder season. I've been to the UK in November, as well as February, and both times it was cold, sure, but we had tons of sunshine. Malta in November was wonderful, we still had quite warm, but mild temperatures in the daytime and we weren't bothered with crowds anywhere. What you gain when you sacrifice peak season weather, is fewer tourists and in turn, a better connection with the people and the places you're visiting. I really mean it. You can also often find flight deals (see below) and reduced rates for attractions and activities. Adam and I are booking our next trip across the pond for a wedding this fall and it'll be the end of November and early December again. I can't wait!
2. Wait For A Flight Deal
I subscribe to a local flight deal e-newsletter called YVR Deals and it's seriously the best. Thanks to YVR Deals, I booked British Airways roundtrip flights for November 2017 from Vancouver to Dublin for $288 Canadian on CheapOair.ca. Which, I know sounds too good to be true, but it really did happen! And I took screenshots throughout the process of the purchase, just in case LOL. I was flexible with dates and ended up with 2 weeks to fill in Europe. Starting off my budget-friendly trip with so much savings on my big transatlantic flight was amazing.
Flying within Europe can be quite inexpensive, but I do recommend booking those flights ahead of time. When Alex and I booked some short Ryanair flights at the last minute, prices had surged and we ended up paying double what we'd originally seen. Which is never fun!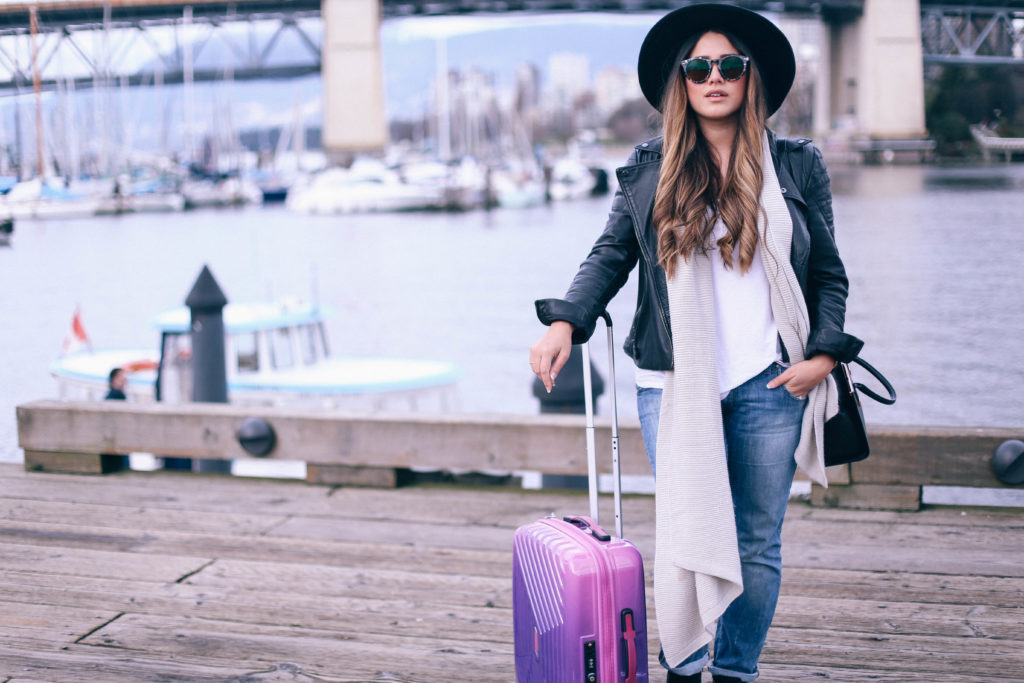 3. Pack Light
I am officially the most organized and efficient packer that I've ever been. It's an art you guys, and I should probably add it to my resumé. This last Europe trip took place in autumn, so temperatures in London, Dublin, and Amsterdam were bound to be COLD. The trouble though, is that I was also spending those 6 days in sunny Malta, where it was about 20° Celsius (68° Fahrenheit) in the daytime. This meant bathing suits and flowy dresses, as well as sweaters and winter coats. So somehow, I was able to squeeze everything I needed into a European Air Travel approved suitcase, and a smaller backpack/tote bag.
Packing light meant that I saved time while re-packing at each destination and honestly, was so much easier to maneuver everything around by myself. Going carry-on only, made airport experiences seamless and I didn't have to pay ANY extra fees for checked or oversized bags.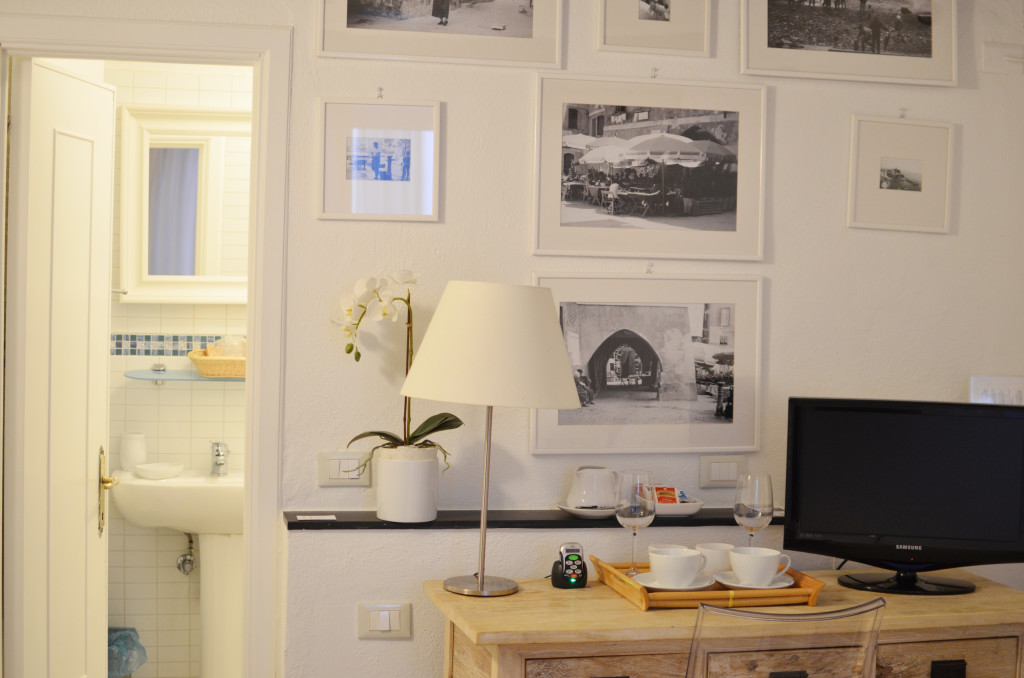 4. Stay in an Airbnb, Hostel, or with Friends
I find that hotels in big cities can be such a budget killer. There's plenty of other options out there, like Airbnb for generally reasonably priced rooms and a unique perspective on the city. I recommend booking as much in advance as you can though, as some of the best deals tend to book up quickly!
I used to be scared to do so, but I now reach out to friends to see if they know anyone in a city that I could stay with (generally just for short, 1-2 night stays). I was able to stay with a friend of a friend during my 24 hours in London and it was such a money saver, I am beyond grateful for the hospitality.
Don't totally dismiss hostels either. I had one quick night in Dublin and needed somewhere that I'd basically only be spending 10 hours before flying back home early the next morning. I stayed in a private room at a hostel and it really wasn't so bad. As long as you have a sleep mask and earplugs, it's all good. I was happy to have somewhere inexpensive to rest before the long journey home!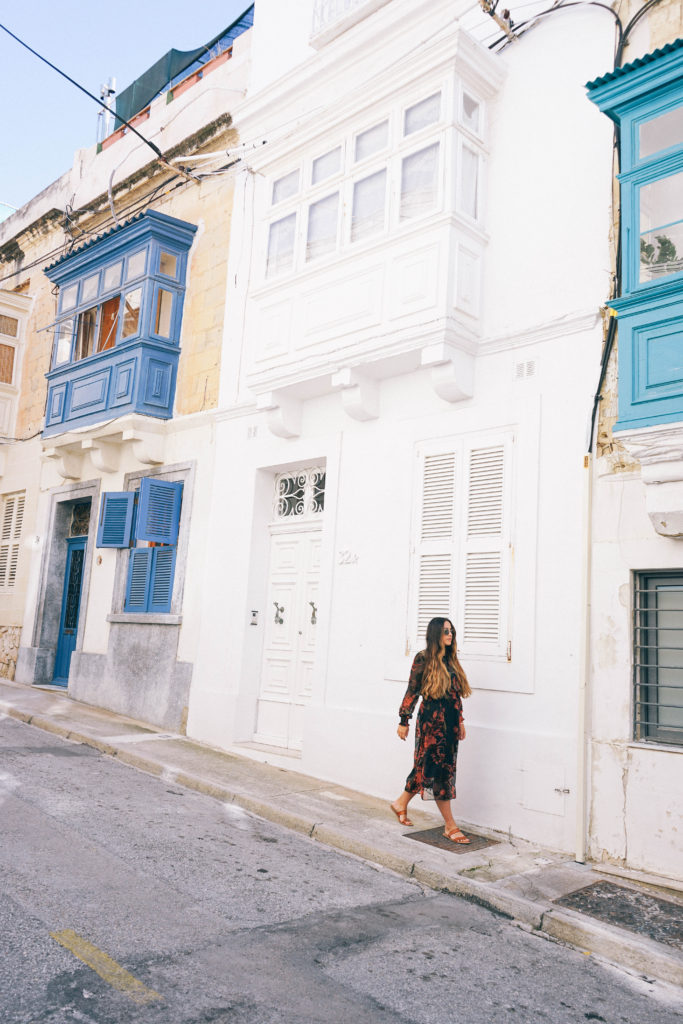 5. Walk As Much As Possible
I didn't realize how much transportation costs can add up. I seriously overspent in Amsterdam on train passes, mostly because I lost one of my 3-day passes within hours of buying it and had to repurchase. I should have just thrown €30 out the window.
In London and Malta, I walked as much as much as I could. And I say that because in Malta I actually hit my threshold and my foot cramped up like it never has before and I was in discomfort and pain with a not-so-cute little limp for a few days. So maybe also wear appropriate footwear so that you don't destroy your body. Learn from my mistakes, people.
I'm not a big cyclist, but that can be a great option as well, especially if you can borrow one and skip the cost of a bike rental.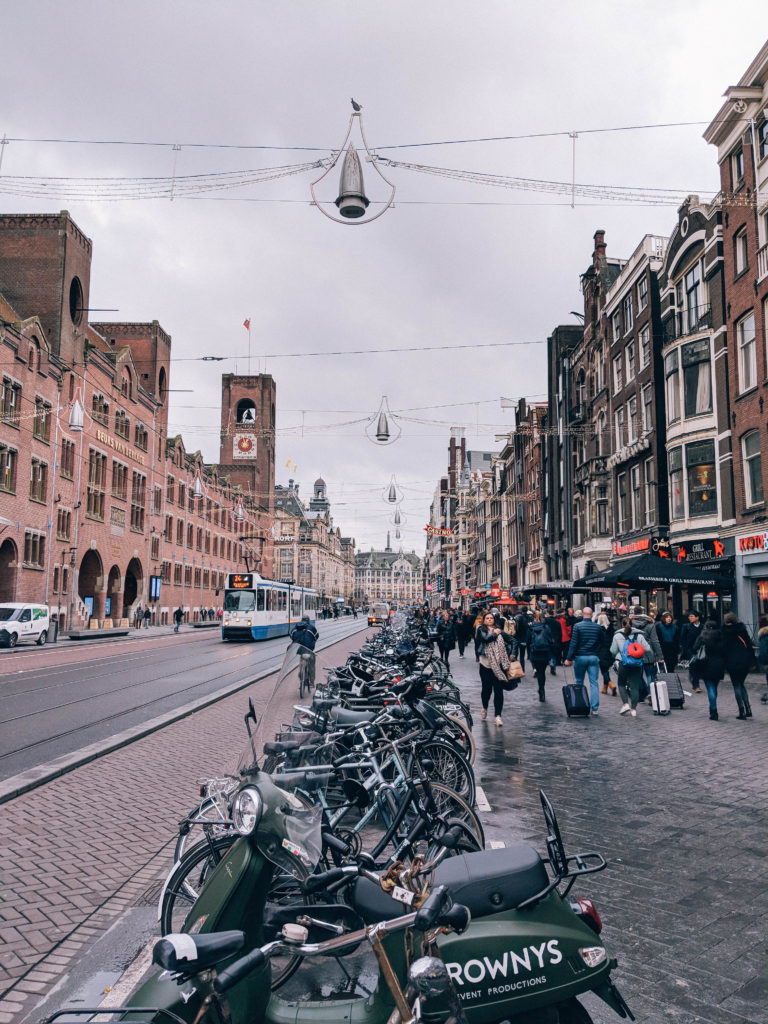 6. Utilize Free Activities Around The City
One thing I only just realized, because I apparently live under a rock, is that there are often FREE walking tours in cities. I signed up for one on my first full day in Amsterdam and it was the best decision. I was by myself, so it was nice to meet and interact with other tourists, a great way to get oriented to the city and the culture and to get a feel for the city from a local's perspective. I will always look for free walking tours now!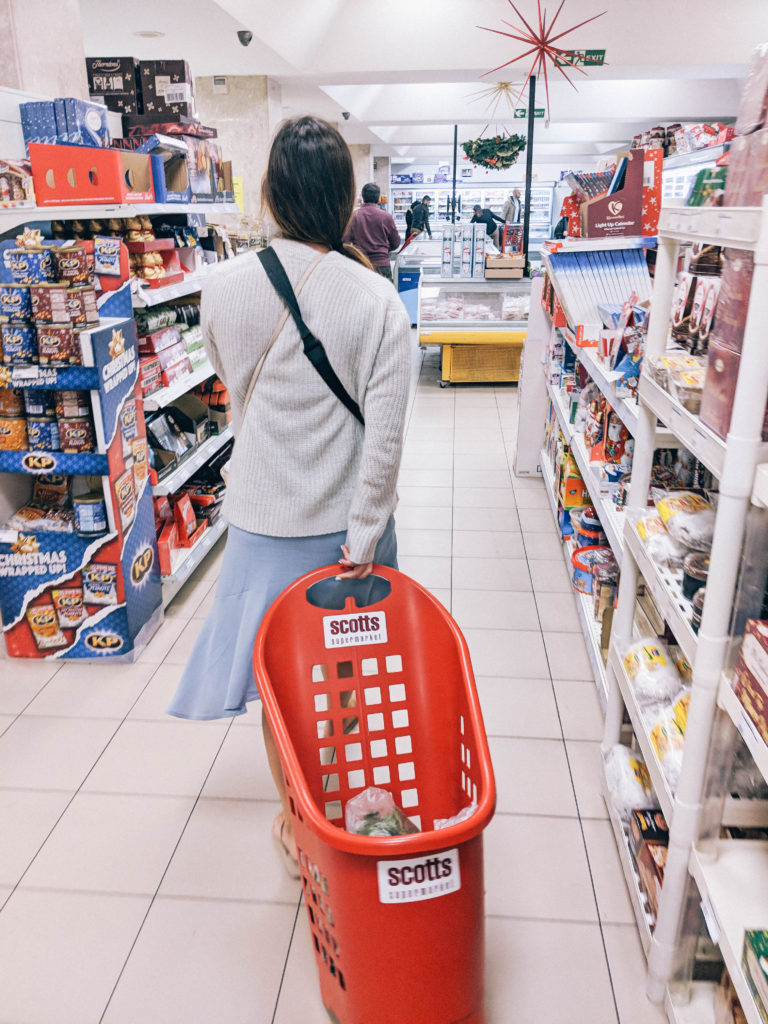 7. Buy Food At Local Grocery Stores
It isn't just a money saver, sometimes it's nice to cook a meal for yourself after eating at restaurants so many days in a row! Our Airbnb in Malta had a kitchenette, as did my hotel in Amsterdam, so it was really nice to grab some groceries and throw a fresh dinner together. It's also kind of interesting to see what sort of food and products are sold at grocery stores in other places.
Also, bonus travel hack, I always bring a bunch of my favourite energy bars from home. I buy a box of Peanut Butter Chocolate Lara Bars in bulk and then distribute a bunch of them between my bags. They don't take up much space and are crucial for those low blood sugar moments, in-flight hunger, or just an inexpensive, delicious snack! Being a vegetarian and now having an annoying egg allergy, they've been crucial, as sometimes I can't find a suitable bite on-the-go.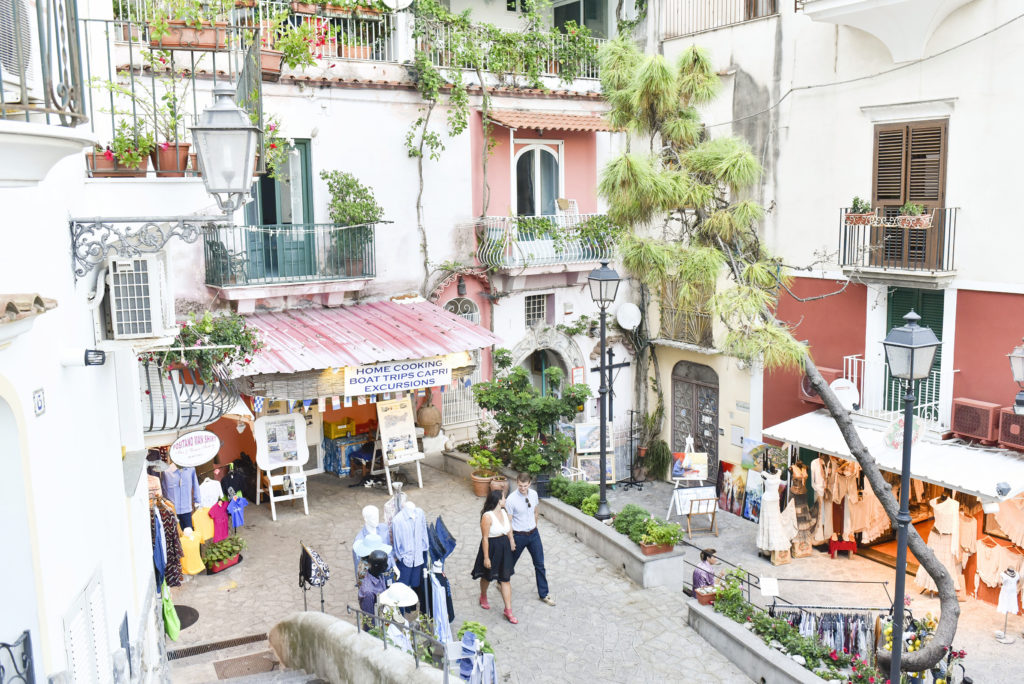 8. Avoid Small Added Costs
This often starts for me even before I've left home. I convince myself that I need to buy new clothes or shoes in preparation for travel. Or that I need a mani or pedi, as though that really matters. This last Europe trip, I avoided all pre-trip spending and it was a helpful way to practice my frugal mindset.
I am quite guilty of spending on random little things while I'm abroad too. I'll just throw money around because I have cash for once (!!!) and it's magical paper that I just want to ultimately get rid of like it's a game or something. I throw money at things because they're the "easier" option. Case in point, I was going to take the tube to Heathrow when I was leaving London and ended up getting in an Uber because I felt particularly tired at that moment. Well, it took me even longer in an Uber and the price surged thanks to rush hour, so I ended up paying $70 instead of the $25 I'd been quoted – Ugh!
Also, full circle, but since my suitcase was absolutely full, I didn't really have the option to do any clothes shopping. Which, can usually be a bit of an Achilles' heel for me, especially in a place as fashion-forward as Europe. Anyway, I now keep my money saving mantra in mind and talk myself out of unnecessary purchases, no matter how small.
Now I'm wondering, how do YOU save money on a European trip? Would love to hear your ideas in the comments below!
---
Here's a Pinnable graphic if you want to bookmark this for a future adventure!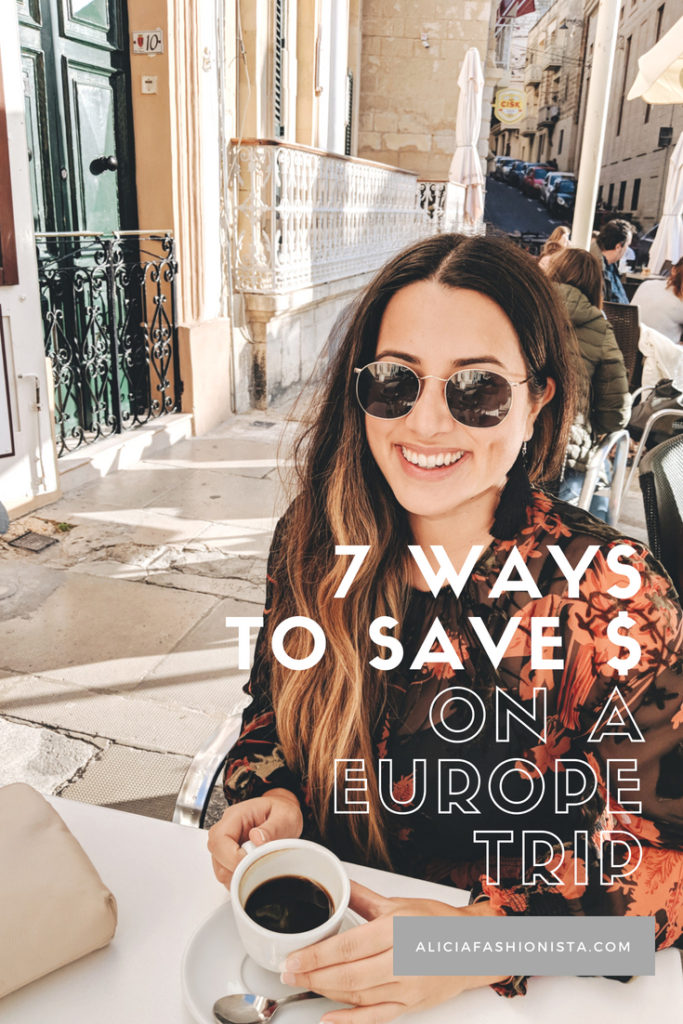 The post 7 Ways To Save Money On Your Europe Vacation appeared first on Alicia Fashionista.